CELEBRATIONS AT PAT: We are Safe for Now
(Scroll down for Thai)
Today, we are delighted to announce that we have officially received a very generous donation, which means the running costs of the clinic are covered for the next 3 months.
Joan Pearson, a long-term supporter of WFFT has once again come to the rescue. Our work would not have been able to continue without the kindness and generosity of Joan and her friends in Sydney, Australia. With support from Joan, we can cover the cost of medicine and equipment, clinic rent, and the salary of the team for the next 3 months.
But after 3 months, what will happen to PAT? No one can tell. If you or someone you know is interested in becoming a sponsor to help us combat the overwhelming stray animal population and improve the welfare of dogs and cats in Thailand, please don't hesitate to contact us.
Or volunteer with us? See here https://bit.ly/34frFlW
Or Donate? See here www.wfft.org/donate/ (ensure you state the donation is for PAT).
Our team, work tirelessly 6 days a week, and we are getting closer and closer to reaching our goals every day. Help Us Help More. To find out more about what we do, visit peopleanimalsthailand.org.
Joan WE LOVE YOU!!!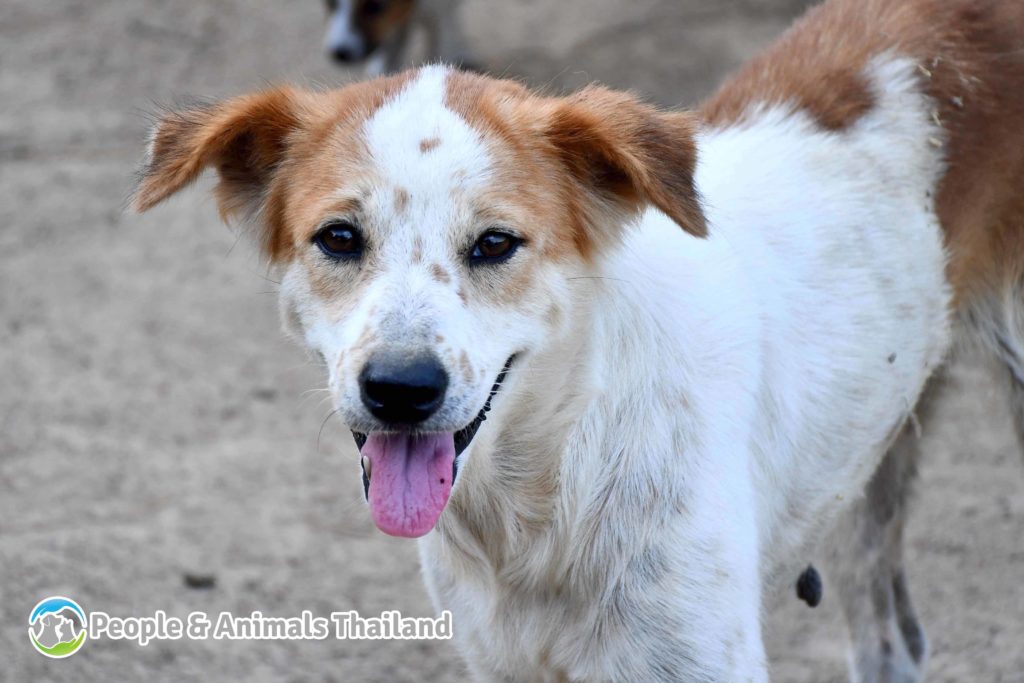 วันนี้ทีมงาน PAT รู้สึกอุ่นใจเเละยินดีที่จะประกาศว่าเราได้รับผู้สนับสนุนหลักอย่างเป็นทางการในอีก 3 เดือนข้างหน้าเเล้ว
คุณโจนส์ เพียร์สัน เป็นผู้สนับสนุนหลักของมูลนิธิเพื่อนสัตว์ป่าเเละศูนย์ช่วยเหลือช้างมาอย่างยาวนาน ทั้ง2มูลนิธิฯ จะเดินมาถึงจุดนี้ไม่ได้ถ้าขาดความเอื้อเฟื้อเเละการระดมทุนจากคุณโจนส์ โดยเงินสนับสนุนจากคุณโจนส์ในครั้งนี้ จะครอบคลุมทั้งค่าเครื่องมืออุปกรณ์ ค่าเช่าคลินิก ค่าเงินเดือนของทีมงาน เเละอื่นๆ ในอีก 3 เดือนข้างหน้า
เเต่หลังจาก 3 เดือนนั้นไม่มีใครบอกได้เลยว่าจะเป็นยังไงต่อไป เราขาดทั้งอาสาสมัครเเละผู้สนับสนุน หากคุณหรือมีคนที่รู้จักที่สนใจจะเป็นผู้สนับสนุนหลักเพื่อต่อสู้กับปัญหาประชากรอันล้นหลามเเละเพิ่มความเป็นอยู่ที่ดีขึ้นให้กับสุนัขและแมวจรจัดในประเทศไทย ติดต่อทีมงาน PAT มาได้เลยครับ เราเริ่มใกล้เป้าหมายของเรามากขึ้นทุกๆวัน มาร่วมเป็นส่วนหนึ่งของโปรเจคนี้กันนะครับ